An awesome adventure into the wondrous world of scientific discovery!
LISTEN ON
Apple Podcasts · Stitcher · Spotify · SoundCloud
Listen to the latest episodes: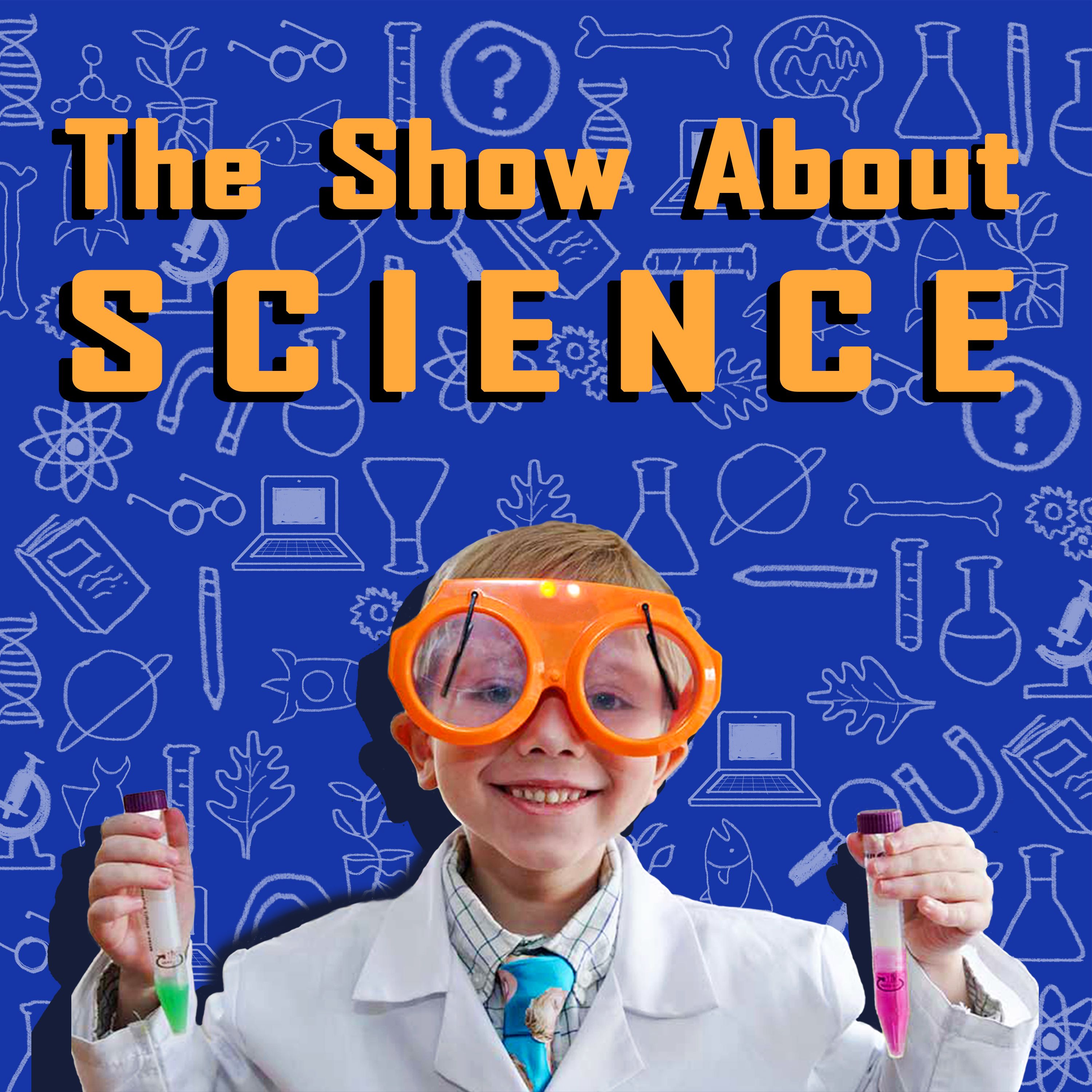 099: Accelerating Science to Eradicate Disease with Priscilla Chan and Stephen Quake
–
The Show About Science
The CZ Biohub's inspiring story began when Priscilla Chan asked Stephen Quake a seemingly impossible question: "Is it possible to cure, prevent, and manage disease in our children's lifetime?". In 2016, the Chan Zuckerberg Initiative, founded by Priscilla and Mark Zuckerberg, set out to answer that question with a bold new mission. On the final installment of our CZ Biohub series, Priscilla and Stephen join Nate to talk about the work being done at Biohub, and how understanding human biology is the key to unlocking powerful medical treatments and cures. Through their commitment to the cause, they are showing that anything is possible. Priscilla Chan is co-founder and co-CEO of the Chan Zuckerberg Initiative (CZI). Stephen Quake is Head of Science at the Chan Zuckerberg Initiative, where he oversees CZI's science grant programs, technology development, and the CZ Biohub Network. Stephen is also a professor at Stanford University. Learn more about CZ Biohub:
https://www.czbiohub.org/about/#history-amp-mission
Listen to more episodes from our CZ Biohub series:
https://theshowaboutscience.com/2023/02/12/099-accelerating-science-to-eradicate-disease-with-priscilla-chan-and-stephen-quake/
Connect with The Show About Science:  Instagram:
https://www.instagram.com/showaboutscience
Facebook:
https://www.facebook.com/theshowaboutscience
YouTube:
https://www.youtube.com/showaboutscience
Twitter:
https://www.twitter.com/natepodcasts
LinkedIn:
https://www.linkedin.com/
Loved this episode? Leave us a review and rating wherever you listen to podcasts!
The New York Times
Nate began hosting this conversational science podcast with the help of his dad when he was 5. He interviews a different scientist every episode, and his delightful curiosity about the world around him is infectious.
The Washington Post
"The Show About Science" has had a variety of guests and Nate isn't afraid to ask the tough questions.
What fans say about the podcast

The best podcast in the history of ever
If you are not subscribed to Nate's science podcast you need to reconsider your life choices. He gets terrific guests, and the effect of being interviewed by a bright, disarming young boy helps them explain concepts in a beautifully accessible manner.— clgood

Love love love
Nate is amazing. I've been listening to this podcast from the beginning and I'm just in love with this kid. His excitement and passion for learning is contagious and inspiring. I'm so glad he is doing this show and I can't wait to see what amazing things he will do down the road. Great job Nate & keep it up!— Shlucye

BEST SHOW EVER.
Nate's energy and curiosity make learning about science fun and easy. Each episode breaks down complex science into easy to understand bite sized pieces.— donuts4life
Join the Community
We're thrilled to have you here! Now, if you don't want to miss an article or an episode, you can subscribe to our newsletter.